We are proud to recognize this year's Stem Cell Heroes for their longstanding partnership with NYSCF, and tremendous contributions to patients and stem cell science through research, advocacy, and action.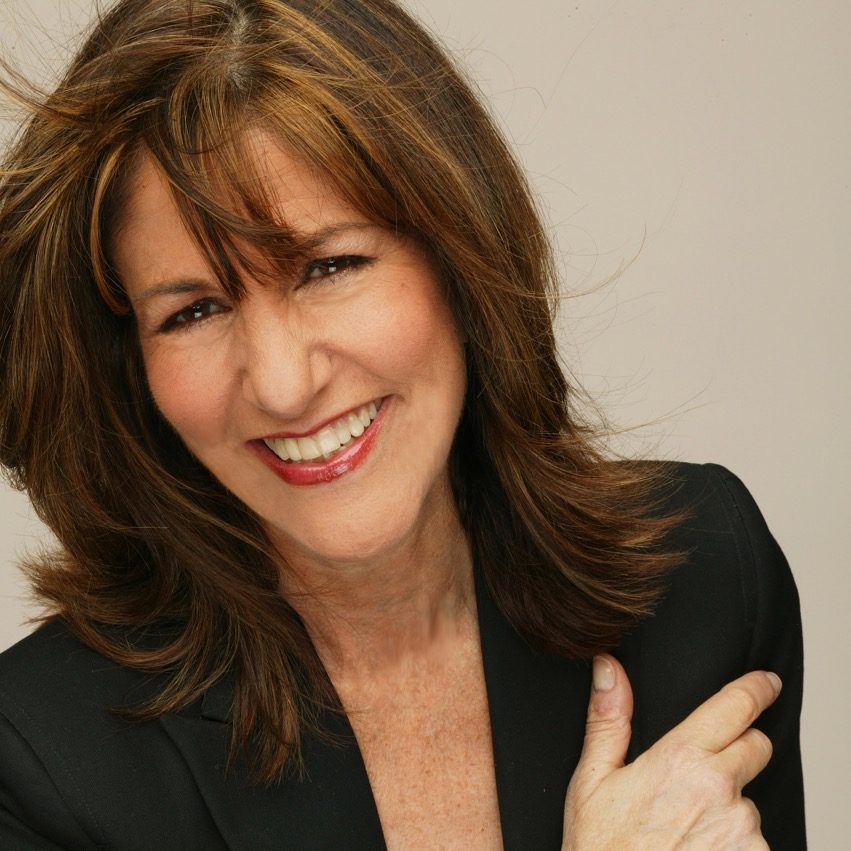 Kay Unger entered the fashion world in 1968 as a design assistant to Geoffrey Beene. Two years later, she founded her own dress firm, Kay – the first of several successful global fashion companies she both founded and managed, including The Gillian Group, A.J. Bari, Kay Unger New York, Kay J's Pajamas and Phoebe Couture. In 2012, she formed Kay Unger Design. Kay continues to consult for both design related companies and nonprofit organizations, and is currently in collaboration with Line in the Sand, a protective and active waterwear brand where 100% of the profits go to ocean and cancer organizations.
In 2010, she founded The Kay Unger Family Foundation where she serves as chief executive officer. Kay currently serves on the Board of Directors for The New York Stem Cell Foundation (NYSCF), the Advisory Board for Retailers United and the Advisory Council for The Philip Johnson Glass House. She is actively involved with the Promise Project, a nonprofit organization dedicated to helping underserved children with learning disabilities get the support they need to learn. Kay is a longtime board member of The New East End Chapter/Jeanne Kaye League, the New York City based volunteer fundraising group for the City of Hope. Kay serves as Trustee of The New School and Chair Emerita of Parsons School of Design, her alma mater. She has been a member of the Parsons School of Design Board of Governors since 2006 where she enthusiastically served as Chairman from 2013 to 2020. Additional service activities and honors include President of Fashion Group International, member of the Council of Fashion Designers of America, founding member of C200, first woman on The Boys and Girls Club of America's Board of Directors and recipient of the City of Hope Cancer Hospital Spirit of Life Award.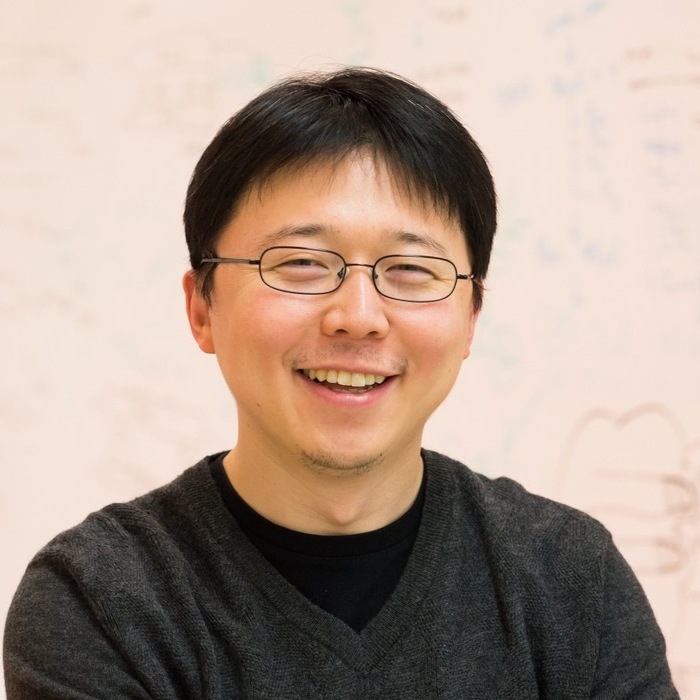 Feng Zhang is a molecular biologist focused on improving human health. He has developed multiple revolutionary technologies that are being used around the world to advance the study, diagnosis, and treatment of human diseases. He played an integral part in the development of optogenetics, pioneered the use of CRISPR systems for genome editing, and discovered a number of other natural systems, many of which he and his team have harnessed for therapeutic and diagnostic applications. This work is complemented by his work to develop novel delivery modalities for genetic therapeutics.
A longtime member of the NYSCF Innovator community, Zhang is a NYSCF – Robertson Stem Cell Investigator Alumnus and a NYSCF – Robertson Stem Cell Prize Recipient. He is a core member of the Broad Institute, an Investigator at the McGovern Institute for Brain Research, the James and Patricia Poitras Professor of Neuroscience at MIT, and a Howard Hughes Medical Investigator. He is also a member of the National Academy of Sciences, the American Academy of Arts and Sciences, and the National Academy of Medicine.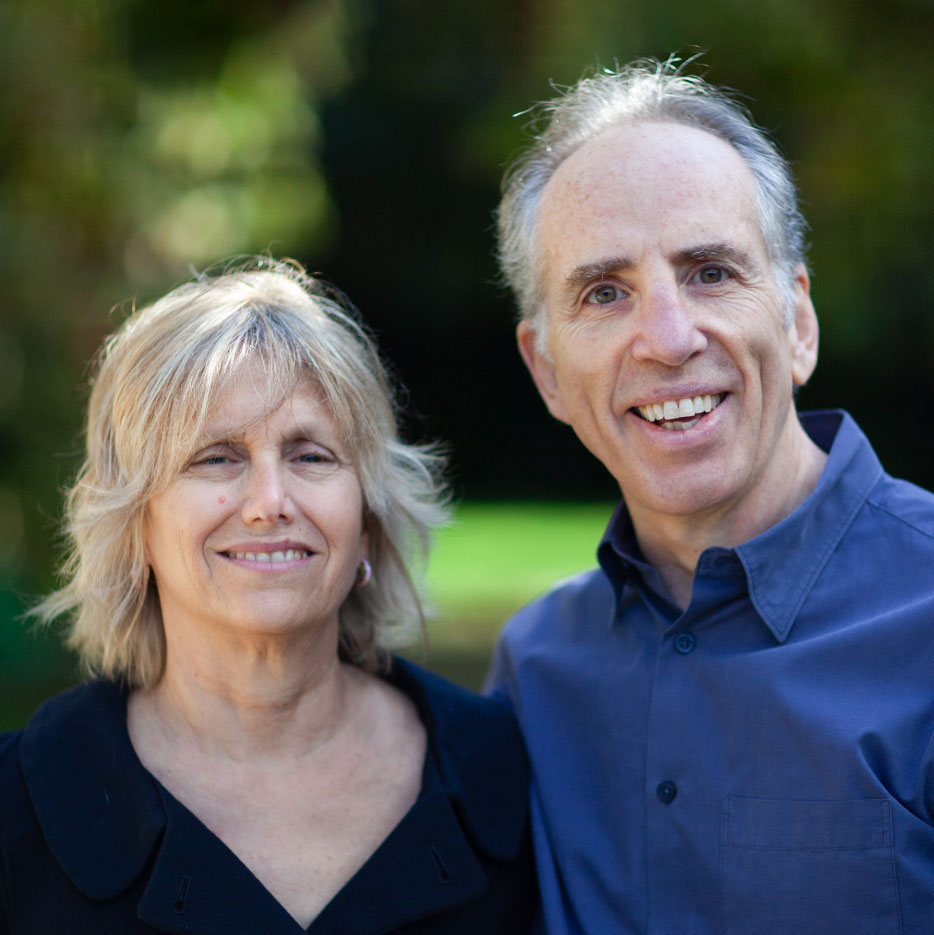 Jerry Zucker began his career in collaboration with his brother, David Zucker, and Jim Abrahams. The team wrote and produced KENTUCKY FRIED MOVIE, wrote and directed the comedies AIRPLANE! and TOP SECRET, and the television series POLICE SQUAD! They also directed the comedy RUTHLESS PEOPLE and wrote and produced THE NAKED GUN. 
Jerry also directed GHOST, FIRST KNIGHT, and RAT RACE. As a producer, his work includes: MY BEST FRIEND'S WEDDING, A WALK IN THE CLOUDS, MY LIFE, FAIR GAME, FRIENDS WITH BENEFITS, MENTAL, and DEAR DUMB DIARY. He is currently working on a stage musical called INTERMISSION!
Janet Zucker has been producing and managing in the entertainment business for over three decades. Janet co-runs Zucker Productions with her husband, Jerry. She produced the teen musical DEAR DUMB DIARY based on Jim Benton's best-selling book series, MENTAL starring Toni Collette and Liev Schreiber, FAIR GAME starring Sean Penn and Naomi Watts, FRIENDS WITH BENEFITS starring Mila Kunis and Justin Timberlake, and RAT RACE staring Whoopi Goldberg, John Cleese, Rowan Atkinson, and Cuba Gooding Jr.
Currently, Janet is producing 1000 MILES for Castle Rock Entertainment, starring Alexandra Shipp (tick, tick… BOOM) and Shamier Anderson (Invasion); an adaptation of Ronald Wimberly's acclaimed graphic novel, PRINCE OF CATS, for Legendary Entertainment with Tracey Scott Wilson (Respect) writing the screenplay and Jean Luc Herbulot (Saloum) attached to direct; an adaptation of THE WOMAN THEY COULD NOT SILENCE by Kate Moore with Calista Flockhart (Ally McBeal) attached to star and produce; an adaptation of TIME BEFORE TIME with Rafael Casal (Blindspotting) attached to showrun and direct; as well as an adaptation of the true life love story of Lenny DePaul and Ellie Catalano with Elyse Hollander (Guys and Dolls) writing the screenplay for Disney Hulu.
Janet and Jerry have been passionate advocates for science. In 2004, they started Proposition 71, the California Stem Cell Research and Cures Initiative, which raised three billion dollars for stem cell research in California. They are founders and co-chairs of The Science & Entertainment Exchange, a program they launched with the National Academy of Sciences. The goal of The Exchange is to foster communication between science communities and entertainment industry professionals in order to use the vehicle of popular entertainment to deliver powerful and positive messages about science. For their contributions to the scientific community, Janet and Jerry have been inducted into the National Academy of Sciences' Einstein Society.
Currently, they are writing a book on the holographic dual of anti-desitter black hole superhorizon locality in conformal field theories.
2022
Sanjay Gupta, MD
Siddhartha Mukherjee, MD, DPhil
Irving Weissman, MD
2021
Susan & Stephen Scherr
Victor Garber
Derrick Rossi, PhD; Kizzmekia Corbett, PhD;
Barney Graham, MD, PhD; Katalin Karikó, PhD; Drew Weissman, MD, PhD
2020
Brooke Ellison, PhD
Frank Gehry
David Rockwell
2019
Peter Goulandris
& Karen Elizabeth Burke Goulandris, MD, PhD
Jay Kriegel
Greg Hicks
& Rick Foster
2018
Karin Hehenberger,
MD, PhD
Carol Roaman
Ian Schrager
2017
Andreas C. Dracopoulos


NYSCF Humanitarian Award

Roy Geronemus, MD


NYSCF Leadership Award

Clifford Ross


NYSCF Arts Leadership Award

2016
David A. Carmel


NYSCF Leadership Award

Alan M. Cohen


NYSCF Leadership Award

Victoria Gordon


NYSCF Stem Cell Hero

2015
Stephen M. Ross


NYSCF Leadership Award

Jack Gernsheimer
and Jeff Gernsheimer


NYSCF Stem Cell Heroes

Mark McCauley


NYSCF Stem Cell Hero

2014
Anne & Vincent Mai


NYSCF Stem Cell Hero

Sabrina Bertucci


NYSCF Stem Cell Hero

Rich Rundle


NYSCF Stem Cell Hero

2013
Shirley Cook


NYSCF Stem Cell Hero

Richard D. Kaplan


NYSCF Stem Cell Hero

2012
Bonnie Pfeifer Evans


NYSCF Stem Cell Hero

Alice Shure


NYSCF Stem Cell Hero

Seun Adebiyi


NYSCF Stem Cell Hero

2011
Julian H. Robertson


NYSCF Leadership Award

Christo


NYSCF Humanitarian Award

2010
Dorothy Lichtenstein


NYSCF Humanitarian Award

2009
Frank Gehry


NYSCF Humanitarian Award

Joel S. Marcus


NYSCF Leadership Award

2008
Governor David A. Paterson


NYSCF Leadership Award

2007
Chuck Close


NYSCF Humanitarian Award